How To Request a Product
Educators have the ability to submit a request for a product that they would like to add to their organization's library with an approved status. 
The first step to request a product is finding it. The easiest way to find a product is using our search bar. Make sure that you are in you organization's library (labelled in the upper left hand side) before requesting the product.
Need to find your organization's library? look at Accessing Your Organization's Product Library.
Can't find your organization's library? Look at How to Add a Membership to My LearnPlatform Account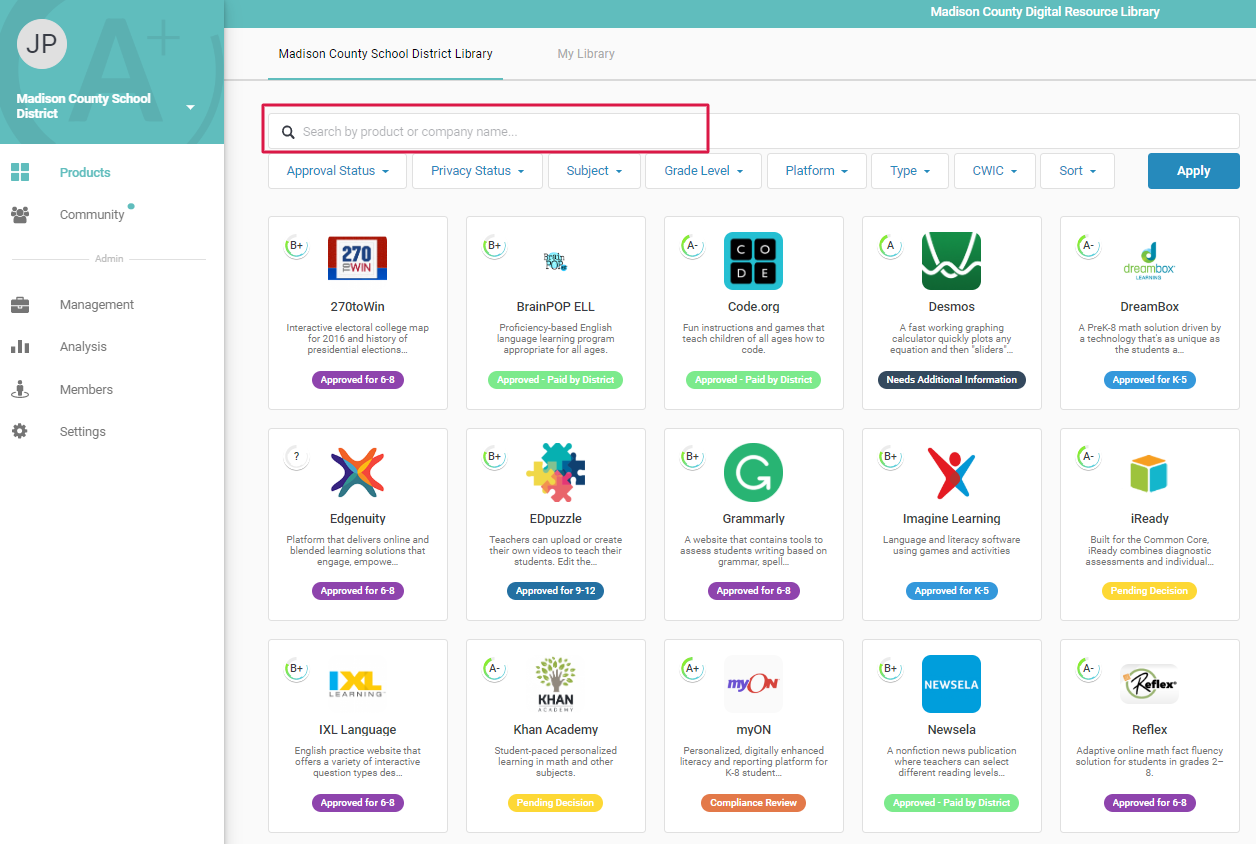 If the product you want to request is not already in your organization's library you can click on SHOW RESULTS to view and request the product from the LearnCommunity Library. 

Once you find a product, you can hover over the product tile and click REQUEST to submit a product request.
See Unable to find a product in the LearnCommunity library?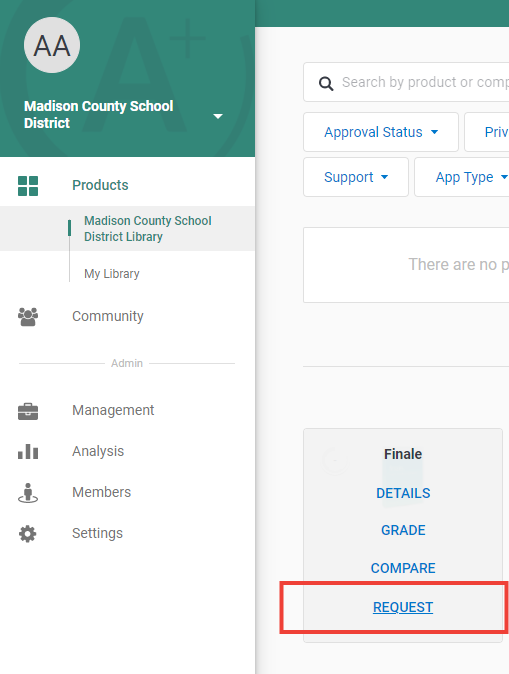 Once you click on REQUEST, you will be prompted to fill out a request form for your organization.
If you are an administrator, you can customize your request forms here.
Fill out and submit the product request form.
All administrators will receive an email notification when a new request is submitted, except for administrators with a Data Management Administrator roles. If you are an educator, you will receive updates via email as the request is reviewed and when a decision is made. You can also look for the
product status in your organization's library
.
Tracking a Product Request (Educators)
Educators can track the status of their requests by clicking on Products > My Library > Requested. 

As an administrator, you have the ability to adjust the settings for product statuses. For example, you could opt to turn off the ability for educators to request products that are already listed as Reviewed & Denied or Not Approved For Use in the organization's library. To make these changes access Settings > Statuses > Edit > Allow members to request products with this status. 
See How To Manage Product Requests (for administrators)
See Using Request Workflow and Provider Management Together - Video
---
---