FAQs: Invite Providers to Complete an Application
How do I invite a provider to complete my application?
To invite a provider to complete an application, locate and open the desired application from the Provider Applications tab. Once the application is open, click on Invitees. From here, search for the name of the product, or company, and set an expiration date for that invitation. The provider will receive an email letting them know that they've been invited to complete your application. You can also send one reminder to the provider to complete your application.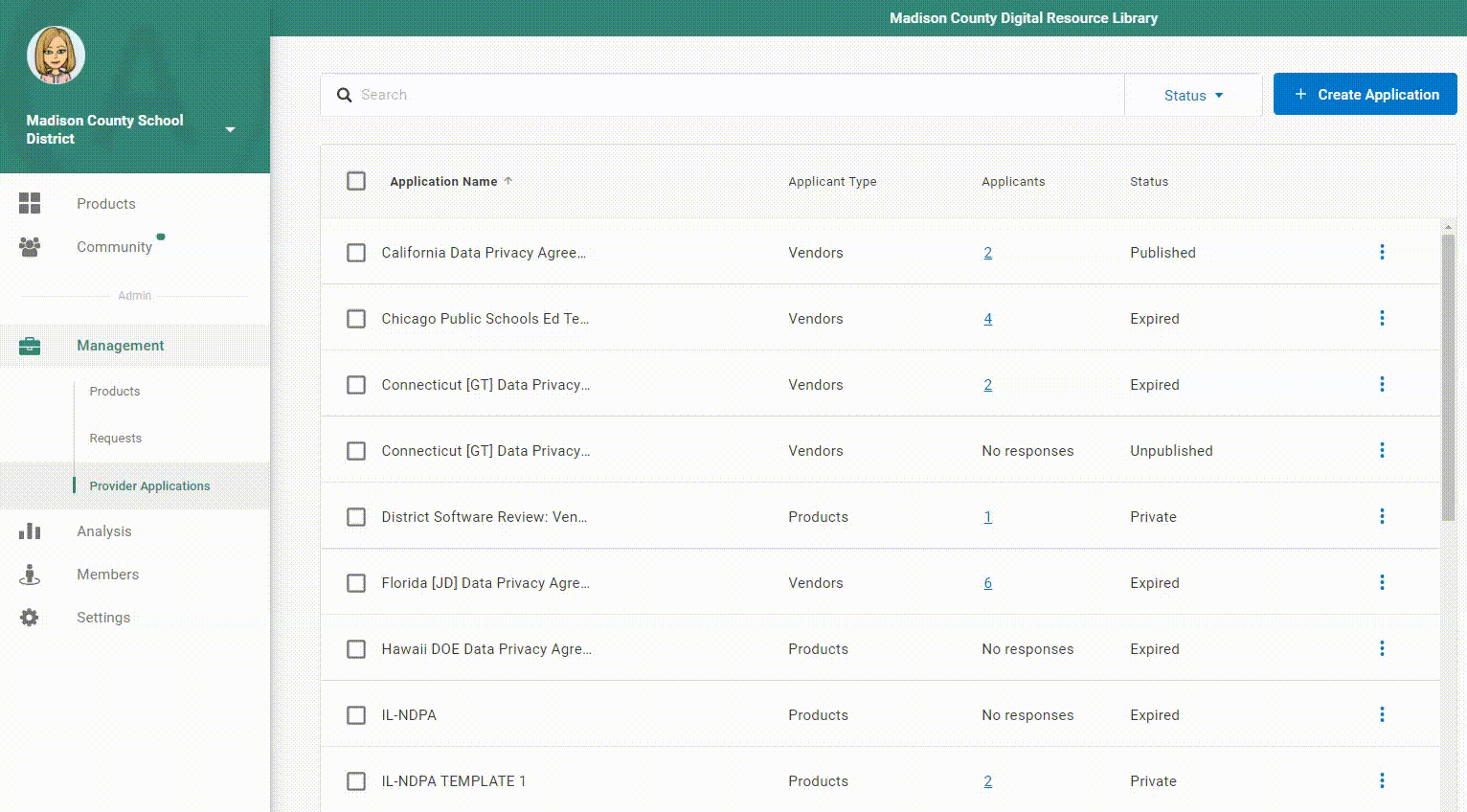 Can I send an invite from a product request?
If you have the Streamline and Comply modules, you can invite a provider to complete your application from an incoming product request.
To take advantage of this feature, your application will need to have Applicant Type set for Products, not Vendors.
See Using Request Workflow and Provider Management Together - Video
Open your Requests tab and click on any product request marked "Not Started". Click on the "Actions" button in the top-right corner of the window. Here, you'll see an option to invite the provider.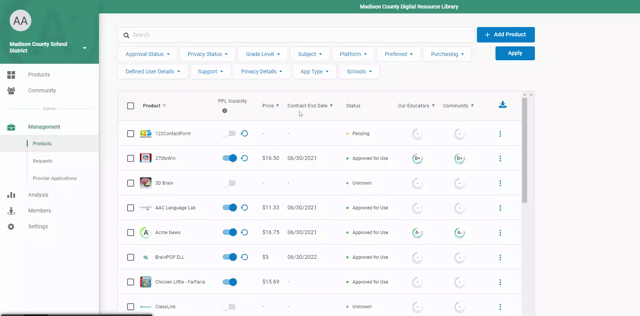 How are providers notified to review my application?
If the edtech provider has claimed their company page in LearnPlatform, the designated contact will receive an email notification when they've been invited to fill out an application. If a provider has not claimed their company page, or there is no designated contact, the LearnPlatform support team will reach out on your behalf to find a contact and invite the company to register and complete the application. 
Why is a provider not seeing my application?
There are few reasons a provider may not see your application. Be sure to check the following.
1. Check the public/private setting. Applications that are "private" are only visible to invited providers. Double-check that your provider was invited.
2. Check that the application has not expired and also that the invitation due date is valid. If an application invitation expires, the provider will no longer be able to fill out the application unless the dates are extended.
3. Confirm you have to correct contact details for the provider.  
The provider has not responded to my application. Can I send a reminder?
Yes! Navigate to the Invitees tab in your application, hover over the invitee that you'd like to send a reminder to, and click on the Send Reminder button. Keep in mind that if the expiration date has already passed, you will need to extend it to be able to send a reminder.
How can we get providers to respond? What can we share with providers to help them get started?
Our team can work with you to provide documentation and develop a plan for how to best engage your providers. While there is no guarantee that providers respond, we have had success in the majority of providers engaging. Contact your Customer Success Manager or our support team at support@learnplatform.com.
---
---